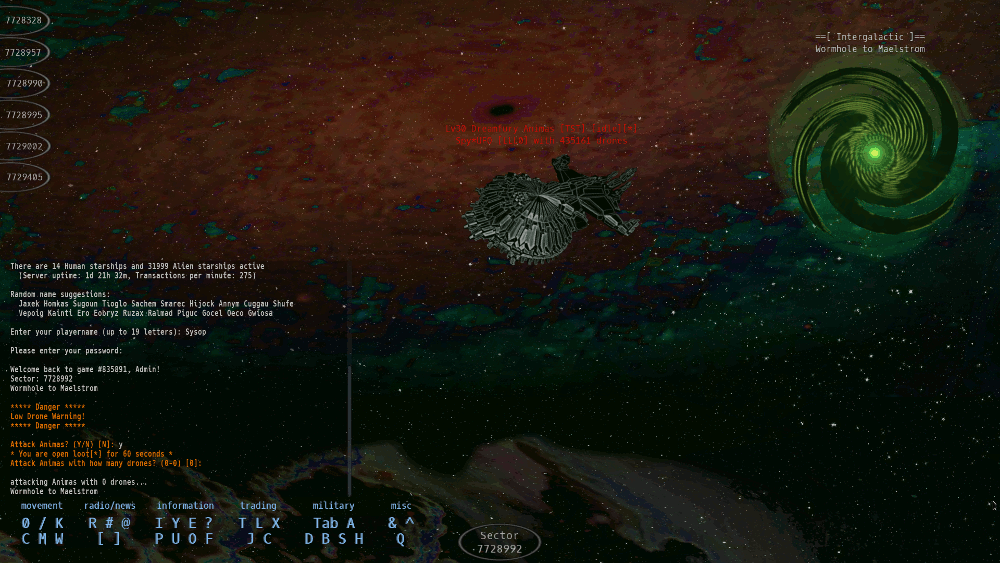 A true Sandbox; You can change, create, destroy, move, and/or guard anything.

Player housing is secure, shareable, moveable, and part of the open world.

Large galaxies to play in and hide in, with an autopilot for navigation.

Combat consumes expendable resources; there are no free kills.

Every realm is unique -- in structure, size, and PVP setting.
__Download Links__
(Tested on Raspberry Pi OS)
Why Starship Traders is different from other MMO's
SST MMO Lore: The Tale of the Lost Raven
Screenshots, slightly outdated
A short gameplay video
The game Reference